The Natural Ortho 2000 firm natural pocket range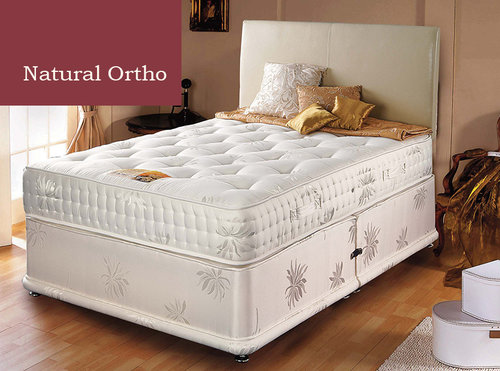 The Natural Ortho 2000 firm natural pocket range
9 Firmness rating
(1 Super Soft - 10 Very Firm)
This mattress has 2000 heavy duty pocket springs that gives it an orthopaedic, firm feel to hold the body in place.
The 2000 firm spring density makes the edges firm which means that you can sleep closer to the edge at night.
Layers of natural, breathable fillings allows for the body shape without compromising the firmness. The all natural cover also helps the mattress keep cool.
The mattress has an amazing track record and has been in our collection for over 15 years.
Mattress depth 24 cm
Rotate and turn regularly to help the fillings over the years
Available with a budget base, matching base and a large choice of different colour bases.
Storage can be added, either 2 drawers, 4 drawers, end drawer or continental drawers.